With cheap flights, couch surfing, hostels, and multiple free entertainment options available, anyone today can enjoy traveling regardless of their budget. I'm an absolute travel buff myself and advise everyone to take their chance in discovering the world. If your current plans are to discover Europe, these are the cities to visit this summer and some ideas of local entertainments that I've enjoyed myself.
5 European Cities to Visit in the Summer & Tips for Some Budget Fun
1. Barcelona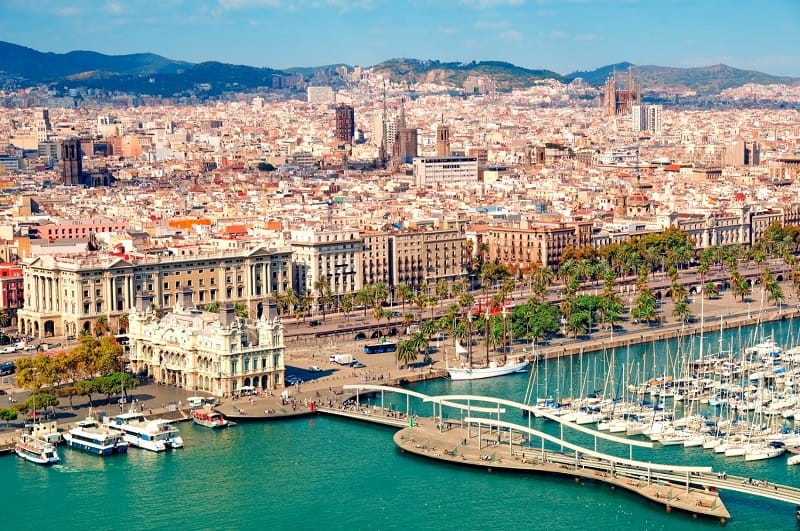 Barcelona is the city you should visit this summer if you are looking for art, fun, and hot sunny days. Also food, you can't forget the delicious Spanish food and wines.
As Barcelona is a prime tourist destination, accommodation here can be quite costly, so use Airbnb, hostels, or couch surfing. This will be your biggest expense, followed by the cost of those delicious meals. But you can cut the latter by shopping at markets./
Barcelona offers lots of free entertainment, but you'll need to time your visit wisely for this. You definitely want to catch the Festa Major de Garcia festival. During this time, the streets of the city will be filled with festivities, and walking down those streets is a fascinating activity in itself. Barcelona houses some of the most extraordinary buildings in the history of architecture, including the legendary works of Antoni Gaudi.
Entry to many of the city's museums is free on Sundays and you can always enjoy visiting beautiful churches or searching the city for elaborate sculptures. As the Spanish are festive people, you'll find lots of free music and dancing in local parks.
2. London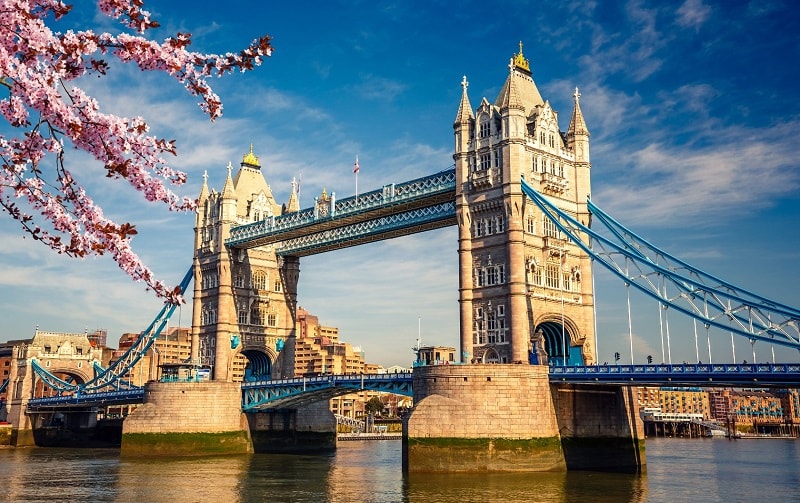 Of the best European cities to visit, London is a classic for me. This city can be friendly to every traveler as it's huge and extremely versatile. However, it's essential to do prior research and plan your London trip extremely well. Otherwise, it might turn out to be quite expensive.
London is full of life and offers entertainment for everyone. The majority of big museums here are free and during the summer, you can see some top-grade shows for cheap. The city is also filled with music bars and clubs where you can enjoy any kind of melody without paying a small fortune for a concert ticket.
One of the best ways to have fun in this glorious city is to explore it on foot. This way you can enjoy fantastically beautiful architecture. To relax in the evening and have fun you should consider going on a Shoreditch pub crawl. This kind of tour will take you to some of the best pubs and bars and make the experience quite safe.
3. Amsterdam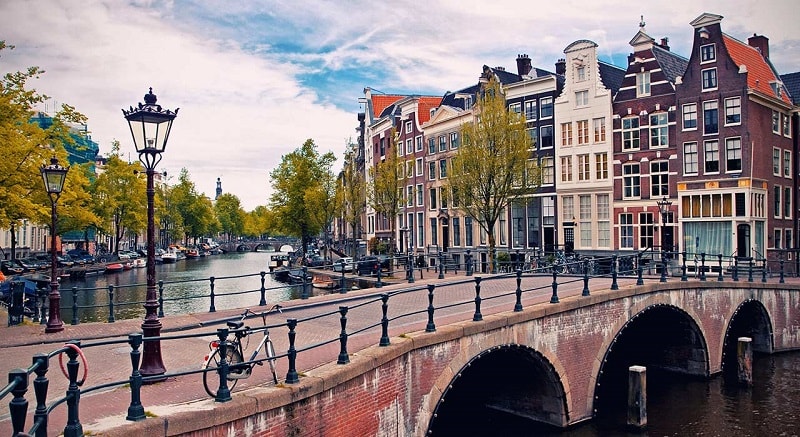 Amsterdam is a beautiful city that has a very 'cozy' feel about it. For a tourist looking to relax and have fun, this is one of the best European cities to visit. Due to its popularity with students, you'll be able to find cheap accommodation, bars, and a great company even if you come here solo.
Start your trip by taking some free walking tours in Amsterdam. This will allow you to admire the city and learn about its fascinating history. As a budget traveler, you definitely should enjoy a free ferry ride as it offers a spectacular view.
You should also visit Amsterdam Museum. It's not free in general, but some exhibits as well as the Civic Guard Gallery are. You can also enjoy an occasional free Concertgebouw and have lots of fun in beautiful city parks.
4. Prague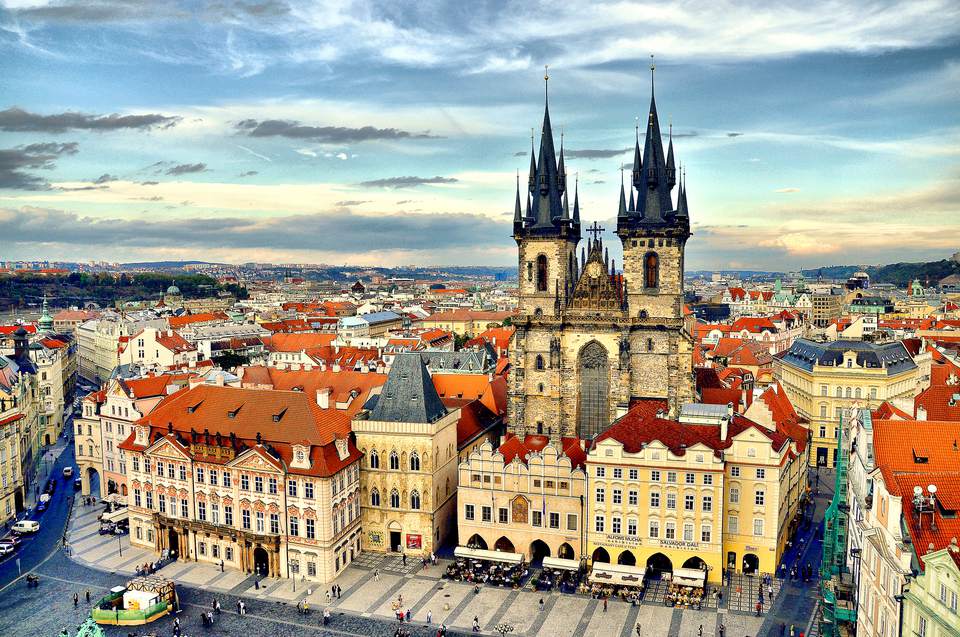 If you are looking for the most charming European cities to visit this summer, Prague should be at the top of that list. There are no words to describe its unique atmosphere. This place is ancient and has a special noble beauty. Prague is also a place where you can try some great beer and enjoy delicious and hearty foods. Local pastries are amazing, so be sure to try some.
Prague has so many attractions crammed within it that you'll hardly need to get off the streets for entertainment. In fact, a walk across the Charles Bridge alone can be more satisfying than visiting a dozen shows.
In the summer, streets of Prague are filled with performers ready to entertain all passersby. The city's old architecture is majestic and history buffs will have a field day here. Many believe Kampa Island to be the most beautiful part of the city, but every part of Prague has its own charm.
5. Lisbon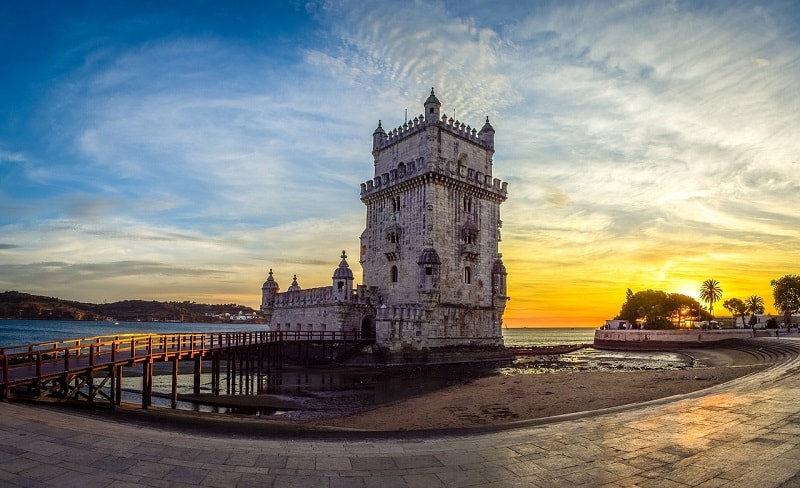 Lisbon is one of the loveliest European cities to visit, especially if you are fond of scenic views. This city, and Portugal in general, is extremely welcoming. Lisbon is warm, sunny, and seems to be calling for romance. But that might just be the delicious young wines.
If you want to enjoy Lisbon on a budget, you should start by exploring the city's many gardens. Admiring the fabulous architecture is completely free and so is admiring some of the finest artworks in the world. Museu Colecao Berardo is a free gallery where you can see works by Picasso, Dali, Andy Warhol, and many other legendary artists.